Campsites
The La Chausselière campsite, near the famous Puy du Fou park, offers pitch packages for holidaymakers wishing to spend a holiday in the heart of nature. The pitches are spacious and delimited by hedges for moreprivacy. Packages include access to the sanitary facilities, pool and children's playground. Campers can also rent equipment such as tents, caravans and mobile homes.
Group activities are also regularly organized for vacationers. The campground is ideally located for exploring the region, including the Puy du Fou park, which is only a few miles away.
2
Location price
tent camping Vendée
Whether you need a camper pitch in Puy du Fou or a camping rental in Nantes, we offer you ideal packages for your vacations in the Vendée in our 4 star family campsite!
Do you want to come to the Puy du Fou by motorhome ? Why not take advantage of our aquatic area with a covered and heated swimming pool open until 8pm: the whole family can relax there after a great day at the Grand Parc of Puy du Fou!
Want to camp in nature near Nantes? 30 minutes from Nantes, you will find our rental sites to simply pitch your tent on the edge of a lake with direct access to its nautical base.
The campsite is also ideally located for walks along the Vendée coast and visits to La Tranche sur Mer, Longeville sur Mer, Jard sur Mer or the island of Noirmoutier!
All the most beautiful seaside resorts of the department facing the Atlantic Ocean will be quickly accessible, so don't forget to pass by Saint Hilaire de Riez and Saint Gilles Croix de Vie on the Vendée coast.
Here are our different camping packages that we offer:
NATURE PACKAGE: 2 persons / 1 vehicle / 1 tent, caravan or camper.
COMFORT PACKAGE: natural package with 16 A electricity.
SPACE COMFORT PACKAGE: more spacious comfort package.
PRIVILEGE PACKAGE: Comfortable space package with a breathtaking view of the lake
PREMIUM FREECAMP GUINGUETTE PACKAGE: comfort package equipped with a cabin with kitchen, bathroom and private toilet.
HIKING PACKAGE: 1 person on foot or by bike / 1 tent without electricity.
For locations with electricity, we advise you to bring an extension cord and above all think about your adapter for European plug!

Please note: double-axle caravans are not allowed on the campsite.
3
RATES 2023
camping pitches
Consult our rates according to your arrival dates on the following pdf.
Do not hesitate to consult our rental contract and our sales annexes for more information to prepare your stay.
4
Book your location
at the campsite *** du Lac de la Chausselière
To spend vacations in the open air, in a natural and calm setting, ideally located a few meters from the leisure center of the lake of La Chausselière.
5
45 spacious and landscaped sites
in Vendée
Choose to pitch your tent or install your caravan or motor home on a sunny, semi-shaded or shaded plot. The pitches are spacious, on grassy ground, separated by hedges at mid-height. The size of the plots guarantees you peace and quiet during your stay in the Vendée sun.
6
Sanitary facilities
completely renovated!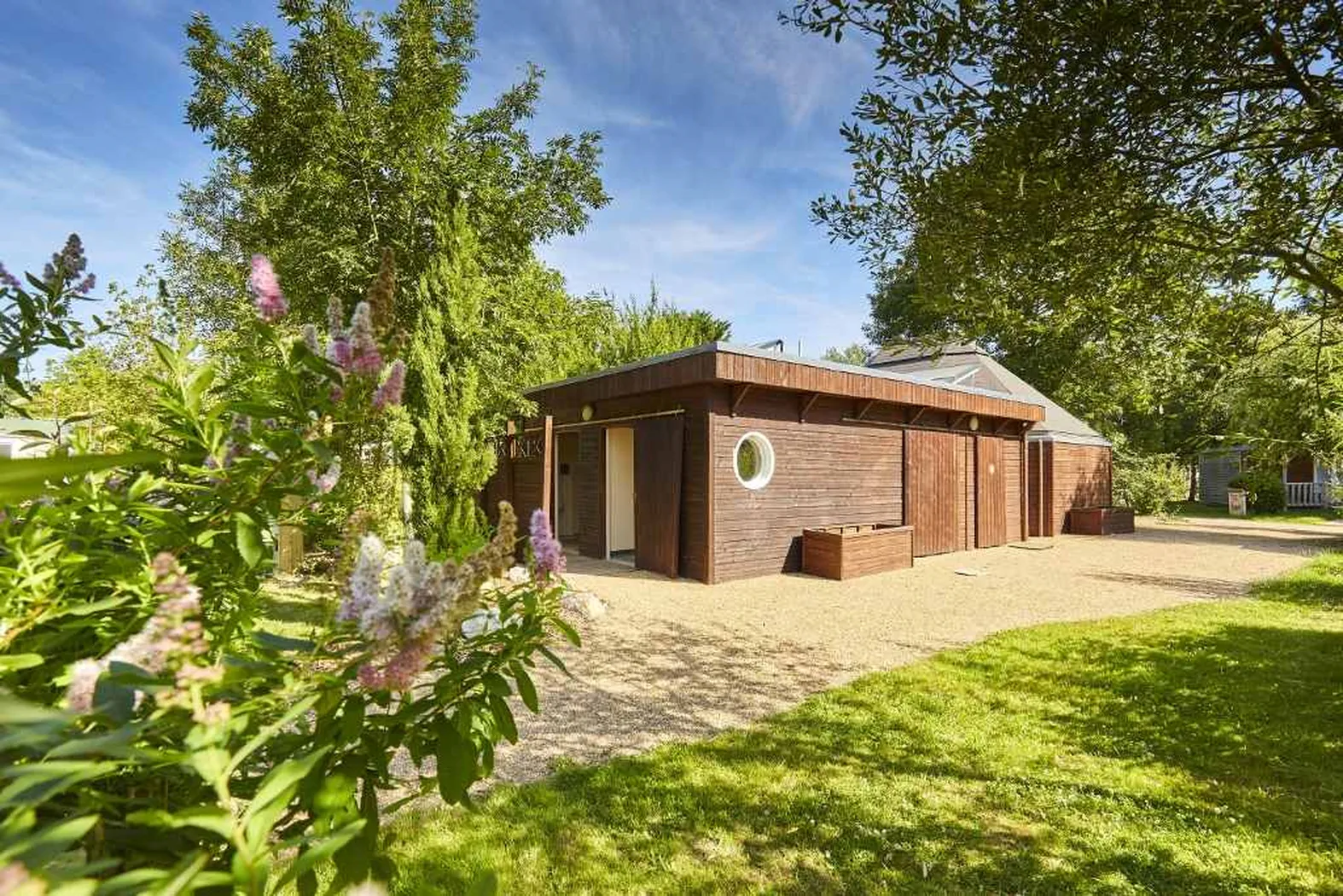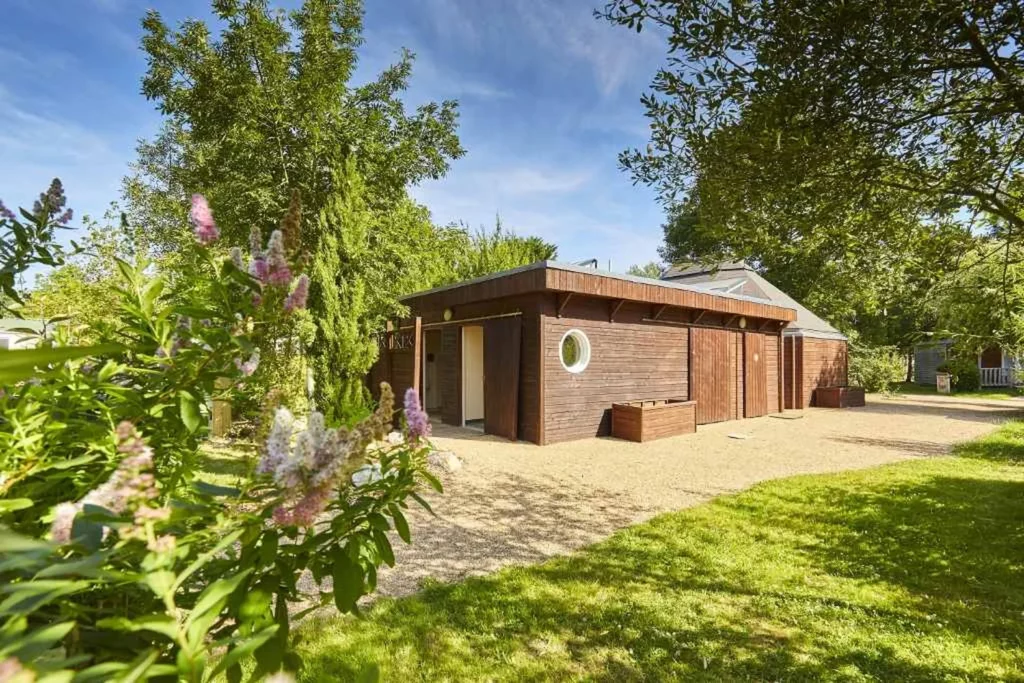 They are open continuously from the beginning of April to the end of September and are suitable for families with young children as well as for people with reduced mobility.
Family area with adult shower, child shower and toilet and baby bathtub.
PMR cabin (Person with Reduced Mobility) with adapted shower, sink and WC.
Shower stalls
Sinks
Separate male and female toilets with toilet paper provided
Space with dishwashing bins, laundry bins, washing machine and freezer.
A new solar installation solar thermal system .
Thus, the water in our sanitary block is heated by the sun's rays!
7
Service area
Motor home
Need a camping car area in Vendée ?
This area is located at the entrance of the campsite and is perfectly accessible for large vehicles. It consists of a terminal where it is possible to :
draining waste water for campers
Empty chemical toilet cassettes for caravans
fill up with water
have an electrical connection
This motorhome service area offers a drinking water point so you can fill your tanks and jerry cans.
Access is included in the price of a night's camping. However, it is possible to buy only one token at the campsite reception: 2,50€ per token.
8
Cancellation insurance
a real guarantee for your stay!
You are planning or have just booked a stay at our campsite in the Vendée and you would like to be protected in case of cancellation or interruption of your stay? We suggest that you subscribe to the CAMPEZ COUVERT assistance policy.
To learn more about the guarantees and conditions, consult the CAMPEZ COUVERT BROCHURE and the general insurance conditions or contact +33 248 659 395.
THE COVERAGES: accident, administrative summons, cancellation of leave, natural disasters, theft of identity papers, illness, death, dismissal, adoption, organ transplant, vehicle breakdown… And now the Covid-19!
Secure your stay thanks to the guarantees "Campez Couvert":
COVID-19 GUARANTEE:
Covered Camp covers Covid-19 individually as an illness, critical illness or cause of death for all benefits, whether insurance or assistance. Examples of care:
I am under quarantine for Covid-19 (positive test).
I have Covid-19 (hospitalization).
A member of my family (as defined) has Covid-19 (hospitalization).
I am a confirmed case of contact and must isolate myself and do the PCR test or wait for my PCR test results.
I am requisitioned by the authorities in the fight against Covid-19.
I am ill, my doctor confirms that I am not fit to travel and suspects Covid-19.
A loved one is seriously ill with Covid-19 (hospitalization/death).

Cancellation of stay :
Reimbursement of sums paid and retained by the campsite.
Late arrival:
Reimbursement of amounts paid and not consumed, following a late arrival.
Interruption of stay :
Reimbursement of amounts paid and not consumed, in case of obligation of premature departure.
SUBSCRIPTION:

The cancellation insurance represents 4% of the amount of your stay (excluding booking fees and tourist taxes) and ensures you a serene vacation. You can subscribe directly when you book online on our website or by phone at 02 51 41 98 40, with Line.
Covered Camps, much more than a cancellation insurance!
General conditions of sale of our campsite

>
9
Arrival procedures
and departure
Arrivals are from 3pm to 7pm (from April to June and in September) and from 3pm to 8pm (in July and August). The departures are before 10H, we come with you to make an inventory of fixtures of exit.
For camping sites, arrivals are between 2:00 pm and 7:00 pm (from April to June and in September) and from 2:00 pm to 8:00 pm (in July and August), departures must be before 12:00 am.
Arrivals outside the opening hours of the reception are possible. Just let us know at the time of booking and we will make the necessary arrangements before your arrival.
Learn more about our campsite