Ecological camping Vendée
1
Our approach
environmental
Our ecological campsite is a family campsite on a human scale.
The environment has always been at the heart of our concerns. On a daily basis and at our level, we do everything possible to raise awareness and minimize our environmental impact with our customers, employees and suppliers.
We claim and respond to the 3 pillars of sustainable development: socially equitable, economically efficient and environmentally sustainable. It is indeed essential for us that you spend your vacations in an eco-responsible campsite!
In order to give concrete expression to our environmental commitments and to be part of a continuous improvement process, we have obtained the Green Key label.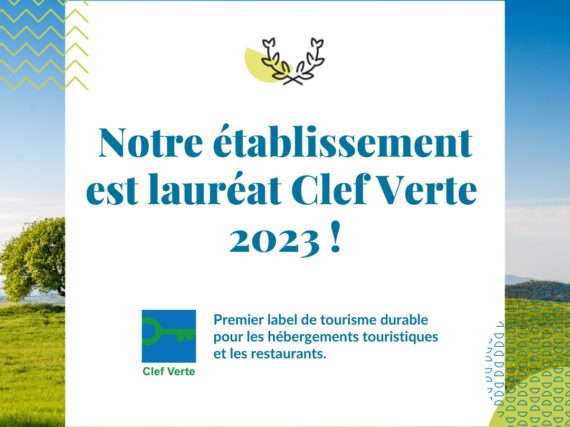 The Green Key label is the oldest ecological certification for campsites and we have just obtained it!
This designation distinguishes tourist accommodation that is committed to a voluntary, effective and dynamic environmental approach. It is awarded annually by an independent jury made up of experts and professionals from the tourism and environment sectors.
We have always respected the natural environment that surrounds us, which is why we have drawn up an environmental charter. This document clearly explains all the missions we carry out on a daily basis in favor of the environment.
All our accommodations are equipped with a yellow bag and an explanatory note to encourage selective sorting. We provide compost bins and a garbage room with several containers to promote sorting (glass, cardboard, packaging, household waste, paper…). We use our compost as fertilizer for some of our plantings.
Our green spaces are mainly composed of local species plantations. We use a forced hot air weed killer, an ecological method to remedy the rapid development of weeds in our campsite in the Vendée.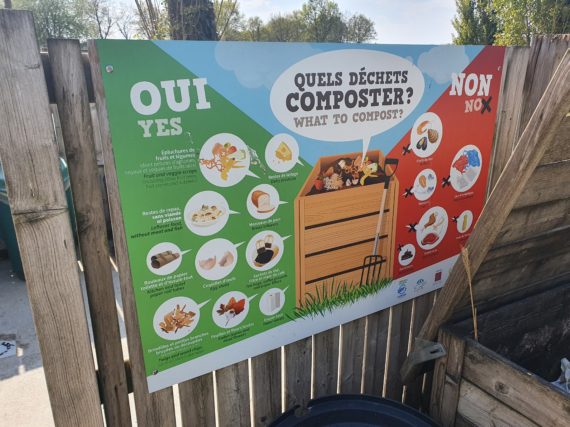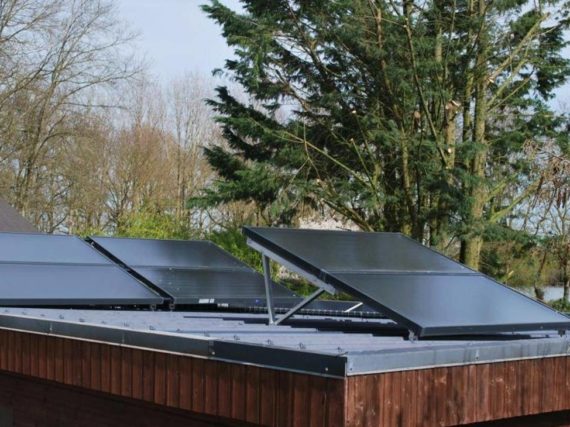 We have installed flow regulators for the faucets and hydro-economy showers in all of our rentals to reduce our water consumption.
We use presence detectors and timers for the lighting of our collective sanitary facilities, the parking lot and the garbage room to limit energy waste.
To promote renewable energy, we have a solar-thermal installation for the hot water of our collective sanitary facilities (thanks to solar panels fixed on the roof).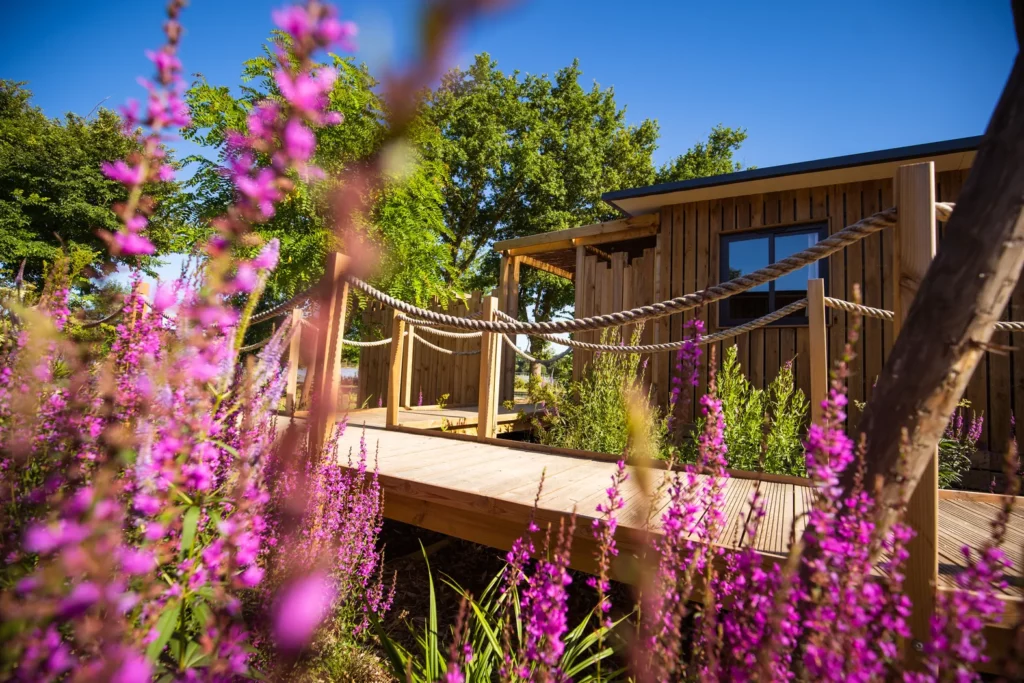 Every Tuesday in July and August, we organize a small market of local producers for the customers of our campsite near the Puy du Fou and for the external people. During the season, we use recycled cups for our various welcome events. At our snack bar, meals are served on plates in dishes or to go in recyclable cardboard trays. The cleaning of the accommodation and the collective sanitary facilities is carried out with environmentally friendly hygiene products.
So, don't wait any longer, come and stay at the Camping du Lac de la Chausselière*** to spend your vacations in the heart of nature!
Our environmental charter

>
Learn more about our campsite