Our services at the campsite
At the Snack you have carte blanche (or almost) to choose your snack!
Fancy a hot savoury dish? You can choose between steak or entrecote with fries, burger, cheeseburger, croque-monsieur, flamenkuche, nuggets, savoury pies, and various pizzas!
You have a sweet tooth? The desserts will not be left out, with various ice creams, brownies, sweet pies and crumbles to finish your meal in beauty.
In addition, our snack area can cater to your every need by offering a takeaway service if you wish to eat in your mobile home without having to cook!
— Opening hours —
The restaurant of the campsite of the Lac de la Chausselière is open from 12:00 to 14:00 and from 19:00 to 21:00 in July and August.
A bar is also available on site for refreshments.
Open to all, our bar offers a wide choice of cocktails, softs and beers, without forgetting the Troussepinette, the Vendean aperitif to be tasted at least once during your stay.
What a way to end a nice day of vacation around a table, on the terrace of the bar or around a good game of table soccer!
If you want to watch your favorite sports team's game, the bar is equipped with a TV with TNT. Don't wait any longer to take your little break!
— Opening hours —
In season from 8H to 23H and out of season, according to the affluence.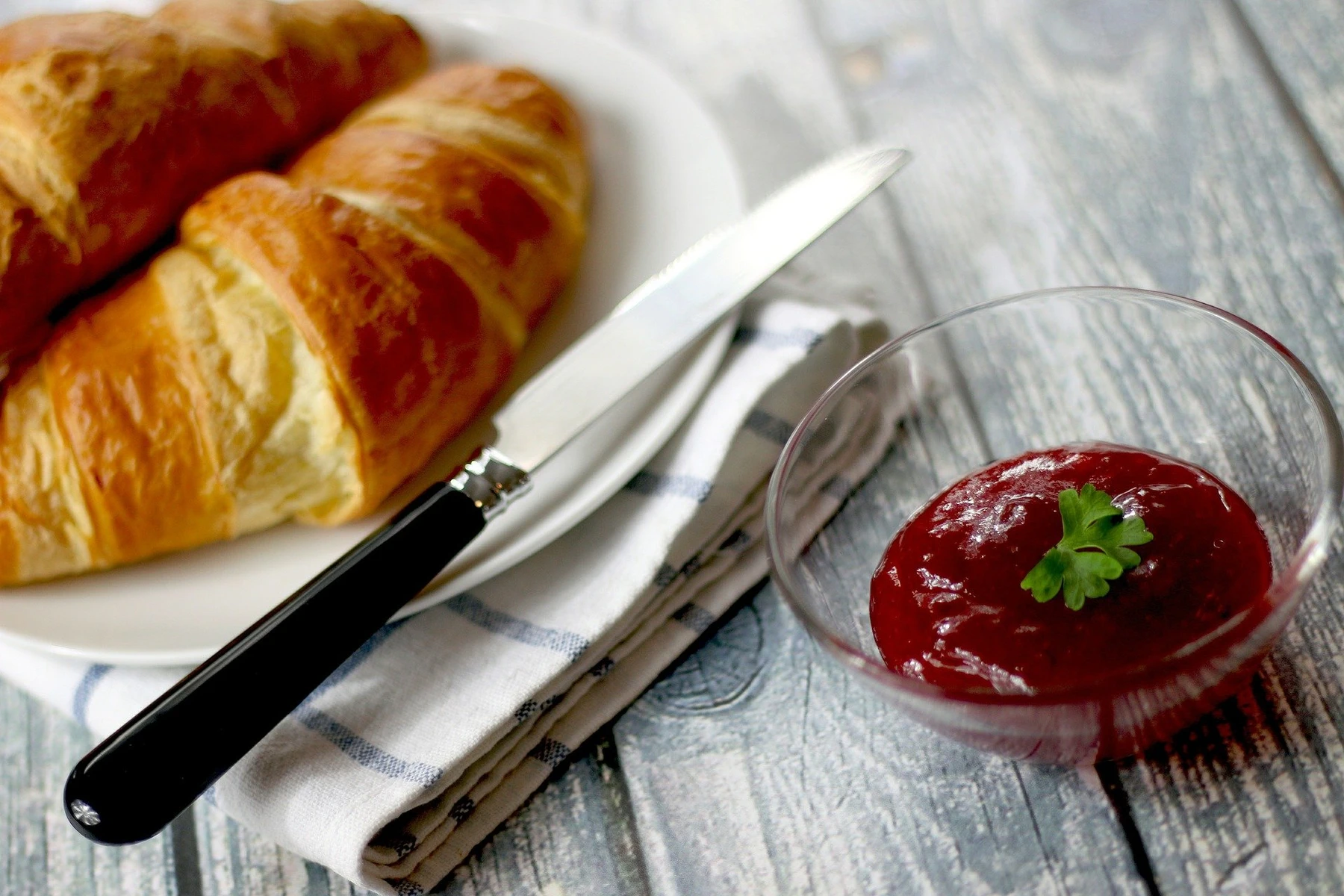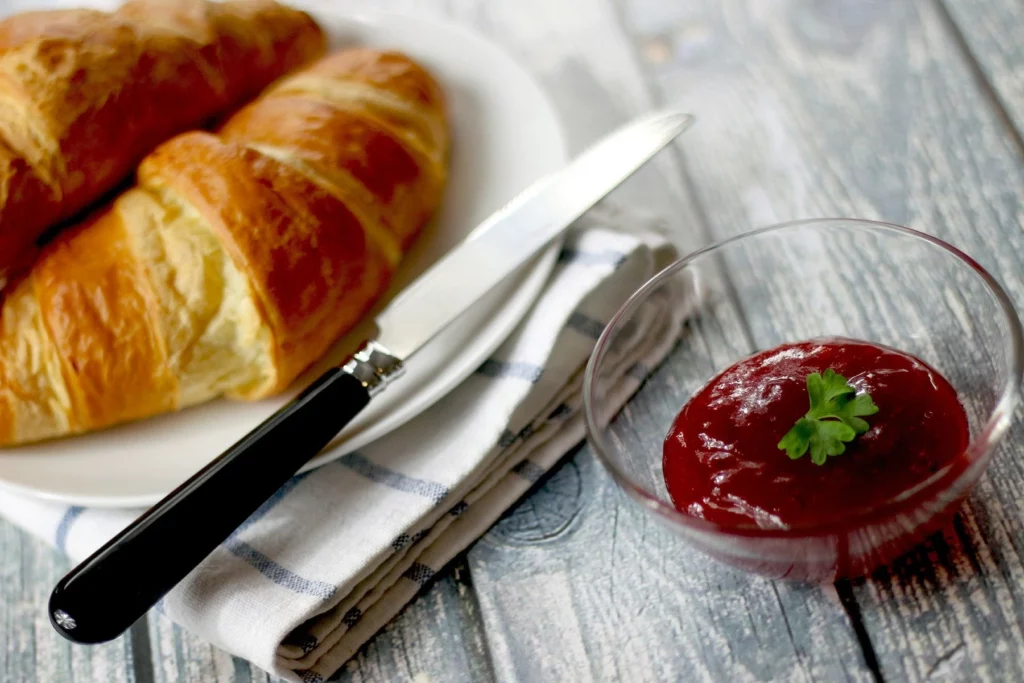 If you wish, upon reservation the day before, we can prepare your breakfasts served with :
a hot drink
an orange juice
as much bread as you want
a pastry
butter and jam
— Hours of operation and rates —
In season, breakfast is served at the bar from 8am. Rate Breakfast is 7€ per person.
Every day during the season, in July and August, you have the possibility to buy fresh bread and pastries for your breakfast: on order the day before and available from 8am the next day at the reception.
Let yourself be tempted by the excellent Brioche Vendéenne from our artisan baker… A specialty not to be missed!
We also offer a breakfast service at the bar, upon reservation the day before.
5
Fresh produce markets
at your fingertips!
Every Tuesday of the season (in July and August), enjoy the presence of a small market of local producers at the campsite.

From 18H30, come and buy fresh products and enjoy the many flavours of the Vendée! We have found various craftsmen who love their work and will give you the best advice on how to prepare them. Delicatessen, fresh cheeses, sausages, jams… flavors to tickle your taste buds!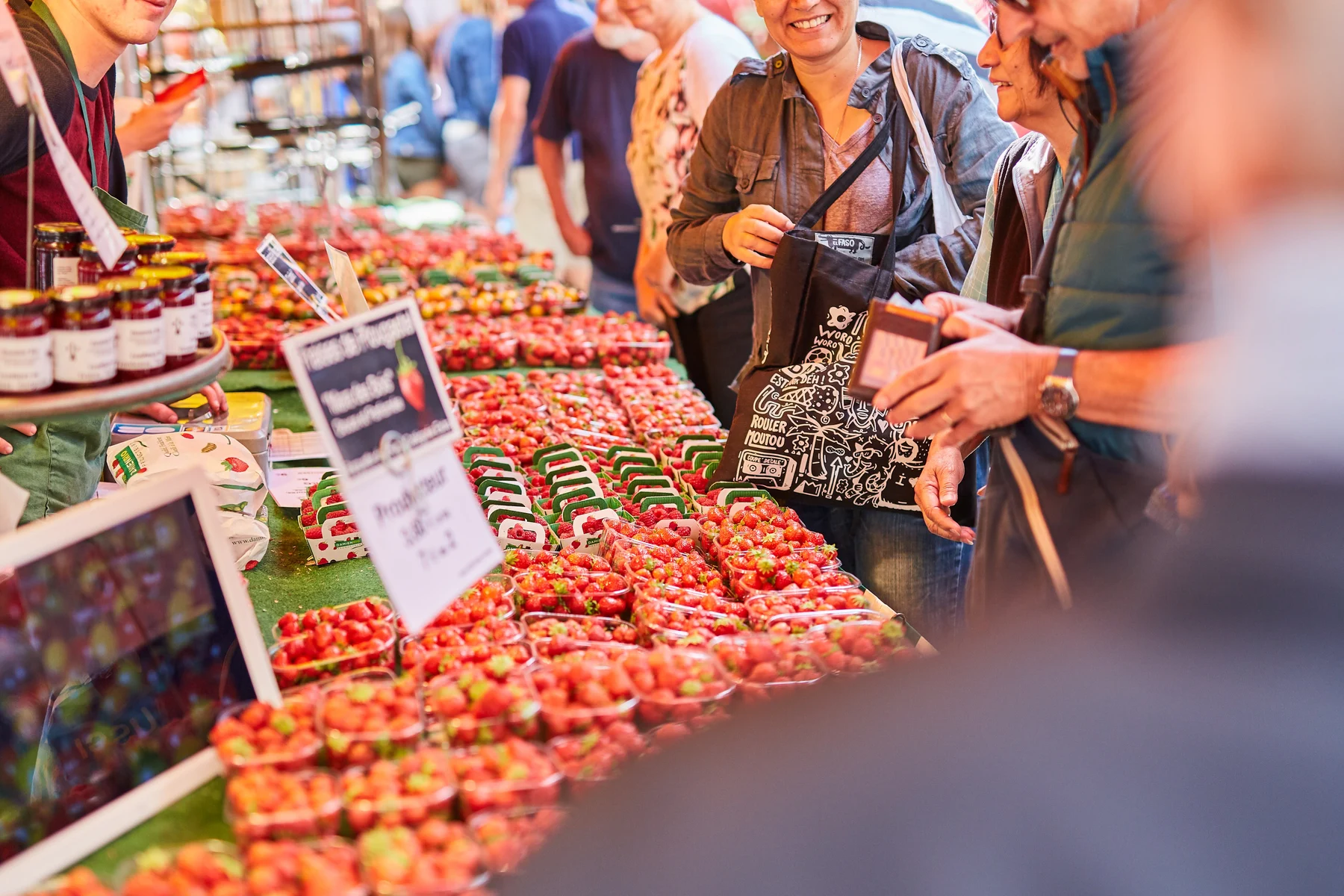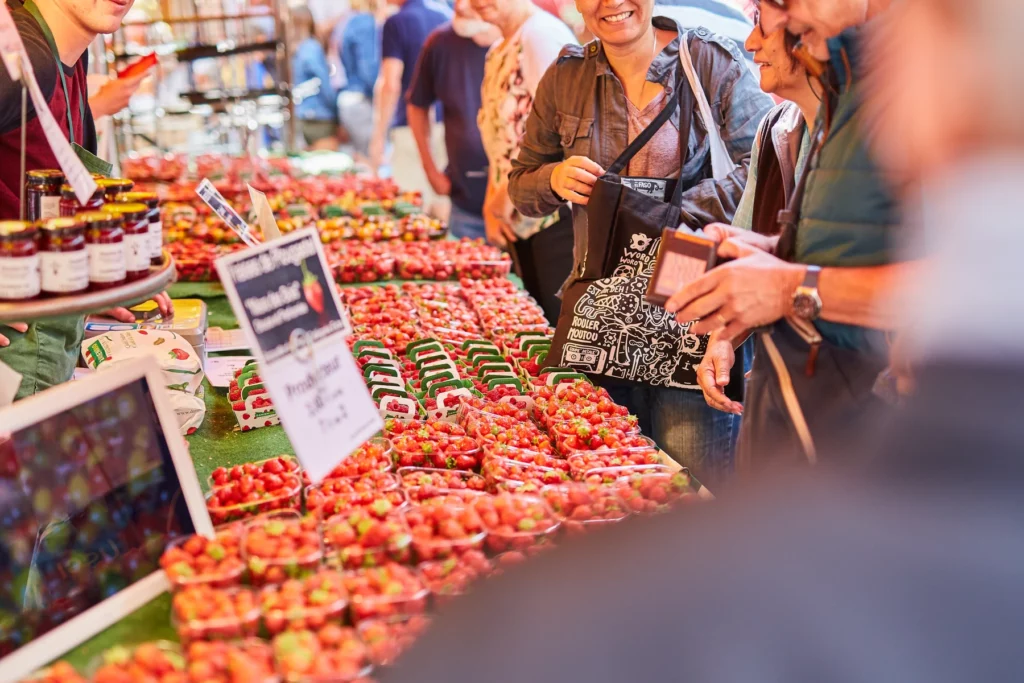 Clisson : Tuesday morning under the Halles (food market only). On Friday mornings, there is a magnificent market, in the summer, in the Notre Dame district, Place du Minage, Place Saint Jacques, Place des Douves (large craft market).
Montaigu: food market on Saturday morning, on the town hall square from 8H to 12H30.
Treize-Septiers : small food market on the 2nd Wednesday of each month on the square in front of the youth center.
7
The most
of our reception
We organize a welcome drink for the arrival of our guests. Every Sunday in July and August from 11:30 am, you will discover the tourist sites not to be missed, the various animations proposed by our team and the activities around the campsite.
We put at your disposal all the tourist documents you will need to discover our beautiful region.
We share information about the different tourist places to see and activities to do in the area.
At the reception, you can directly buy your tickets for the Grand Parc du Puy Du Fou.
You can also buy daily, weekly or national fishing permits.
We advise you on the best hiking routes from the campsite and throughout the department.
You canbuy postcards, stamps and we can take care of sending them…
In short, we are here for YOU, so that your vacations rhyme with pleasure and relaxation!
8
Loan and rental
of equipment
In order to simplify your life and not to encumber you during your stay, we propose you a service of loan of material. We can lend you an ironing board and iron, vacuum cleaner and hair dryer (depending on availability).
To make your life easier and allow you to enjoy your vacation until the last minute, we offer you the cleaning package at the end of your stay at 60€. Don't hesitate, ask at the reception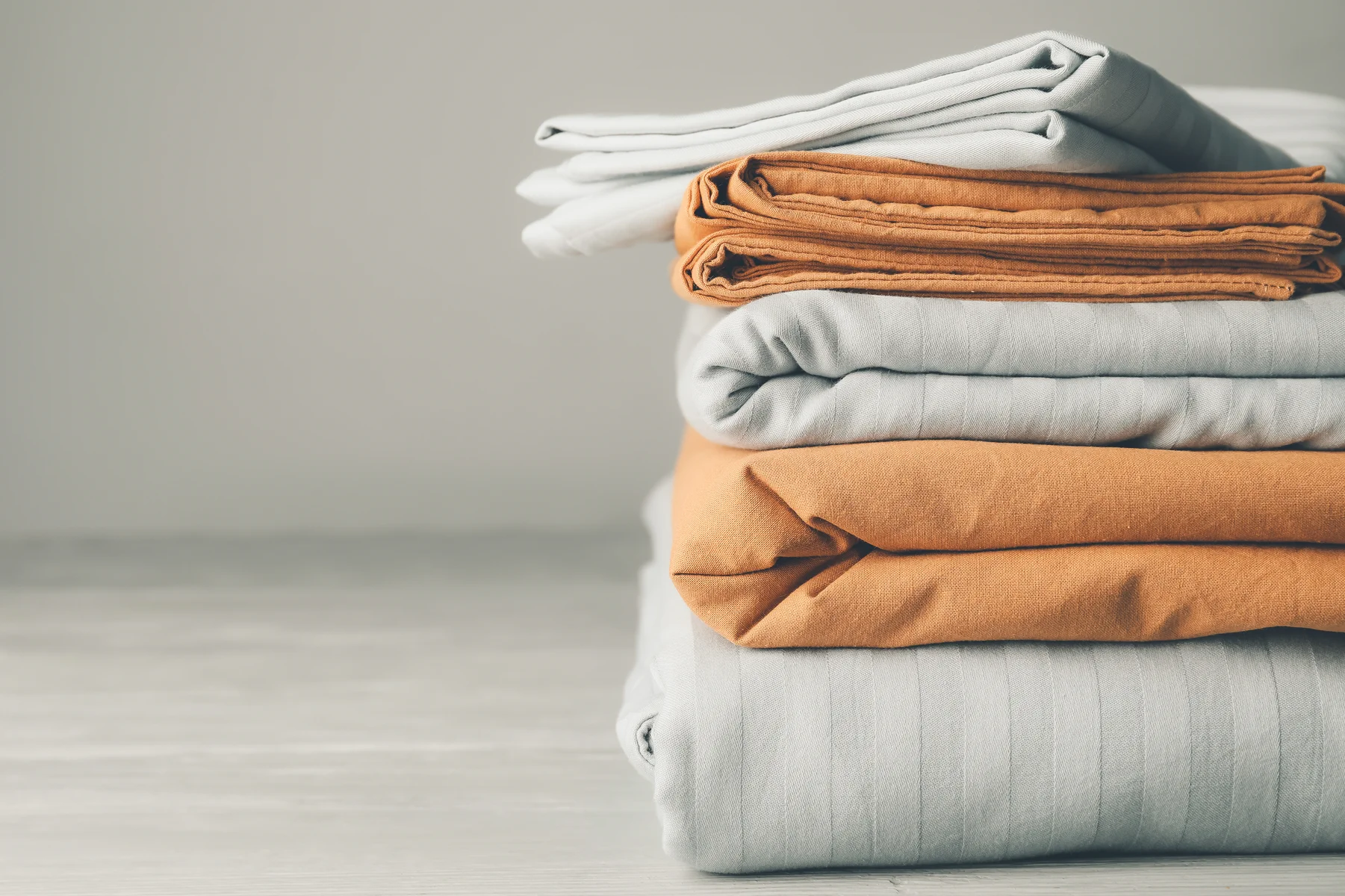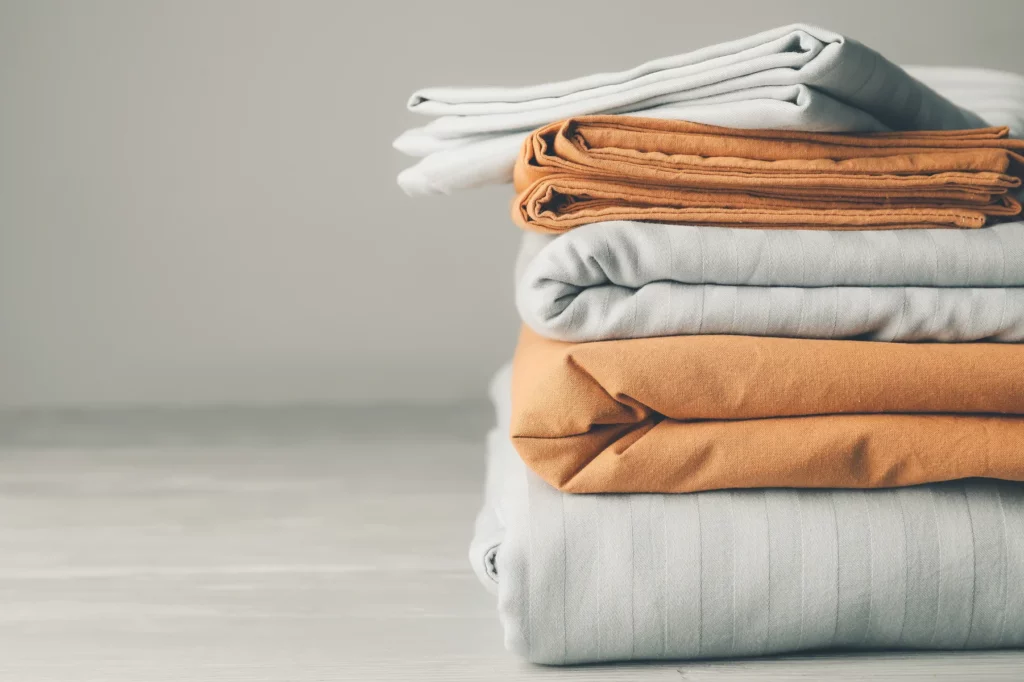 Cotton sheets: 10€/couchage
Cotton towels (1 large towel + 1 small towel) : 4€/person
Washing machine token (with detergent) : 4€/token
Cleaning package: 60€.
Baby kit (cot, high chair) : 2.5€/day
Travel Flower Pack (includes sheets, towels, cleaning products) :

Couple (1 to 2 pers.) : 25€ (from 07/04 to 08/07 & from 02/09 to 05/11) or 30€ (from 08/07 to 02/09)
Additional person : 10€ (from 07/04 to 08/07 & from 02/09 to 05/11) or 12€ (from 08/07 to 02/09)

Easy Flower Pack (includes Travel Flower Pack + beds made on arrival + end of stay cleaning) :

Couple (1 to 2 pers.) : 60€ (from 07/04 to 08/07 & from 02/09 to 05/11) or 90€ (from 08/07 to 02/09)
Additional person: 12€ (from 07/04 to 08/07 & from 02/09 to 05/11) or 14€ (from 08/07 to 02/09)

Fridge: 6€/day
Barbecue (without charcoal) : 5€/day
Breakfast: 7€/person
WIFI: 1 hour free; each additional hour: 1€; 1 week: 15€; 2 weeks: 25€.
13
The app
of the campsite
For a connected and informed vacation, download the application: Flower Campings.
A totally free application which will allow you to have access in real time to the data of the Flower Camping du Lac de la Chausselière***.
Find all the practical information: the opening hours of our services, in July and August the schedule of activities, …
You can make your vacation more enjoyable by adding our comfort options directly via the application.
In addition, discover the good plans of the region and the activities to do around the campsite. An ideal ally to plan your vacation and enjoy it to the fullest.
Learn more about our campsite